AGRI-TECH CORNWALL AND ISLE OF SCILLY IS A PARTNERSHIP PROJECT BRINGING TOGETHER THE LEADING RESEARCH INSTITUTIONS WITH INDUSTRY EXPERTS TO DELIVER CHANGE.

As a Russell Group University, the University of Exeter has a wide range of leading research activity relevant to the agri-tech sector, encompassing land use policy and management, environmental economics, ecosystem services, environmental monitoring, the environment and human health, systems management and plant and animal health.
Find out more...

The Cornwall Development Company (CDC) is the arm's length development body of Cornwall Council and has many years' experience in working with businesses in Cornwall and the Isles of Scilly to encourage economic growth.
Find out more
find out more...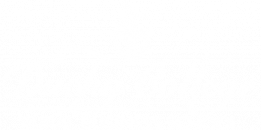 In recognition of the success of its approach to technology transfer and business innovation, Duchy College Rural Business School (RBS) was presented with a Queen's Anniversary Prize in 2014.
Find out more...
Rothamsted has a long history of creating innovations in agriculture including many improved commercialised products and practises that have influenced farming and the agricultural industry. Pyrethroid insecticides, still widely used today, and push-pull are but two examples.
Find out more...